Materials Synthesis Department focuses on advanced materials. The aim of our research is to obtain knowledge of materials chemistry for the controlled synthesis of new materials with desirable properties. Materials of interest are nanoparticles, (nano)composites, colloids, magnetic fluids, ceramics for applications in medicine, electronics, chemical technology, biotechnology, ecology, and sensorics.
---
NEWS
Tina Černič, MSc, and Dr. Sebastjan Nemec awarded by the company Krka.
Tina received Krka's Award for her Master Thesis Vpliv različnih prevlek na raztapljanje fluorescenčnih nanodelcev na osnovi NaYF4 pri fizioloških pogojih / Influence of Different Coatings on Dissolution of NaYF4-Based Fluorescent Nanoparticles under Physiological Conditions accomplished under supervision of Prof. Dr. Darja Lisjak. Sebastjan Nemec received Krka's recognition for his PhD Thesis Razvoj anizotropnih magnetnih nanodelcev in njihovi magnetno-mehanski učinki v biomedicine / Development of anisotropic magnetic nanoparticles and their magneto-mechanical effects in biomedicine supervised by Asst. Prof. Dr. Slavko Kralj.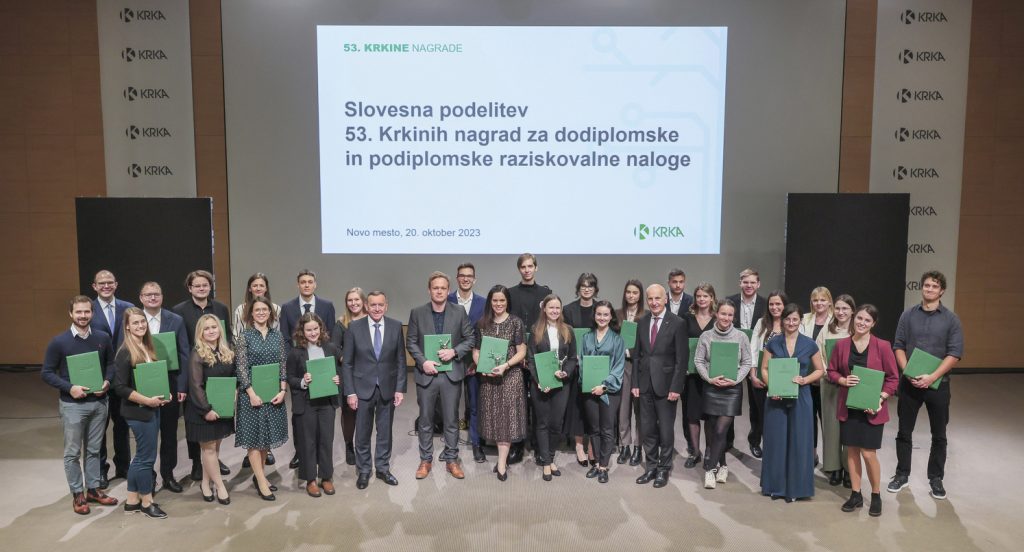 #krkinenagrade
We support research in schools. Lana Traven, a student of Gimnazija Novo mesto, performed a research project »Attachment of zwitterions to the fluorescent nanoparticles for medical diagnostics« at our department under the supervision of her school professor Janja Pust and our colleague, Prof. Dr. Darja Lisjak. Lana's project was awarded by the company Krka and Zveze za tehnično kulturo Slovenije (The Association for Technical Culture of Slovenia).
Congratulations.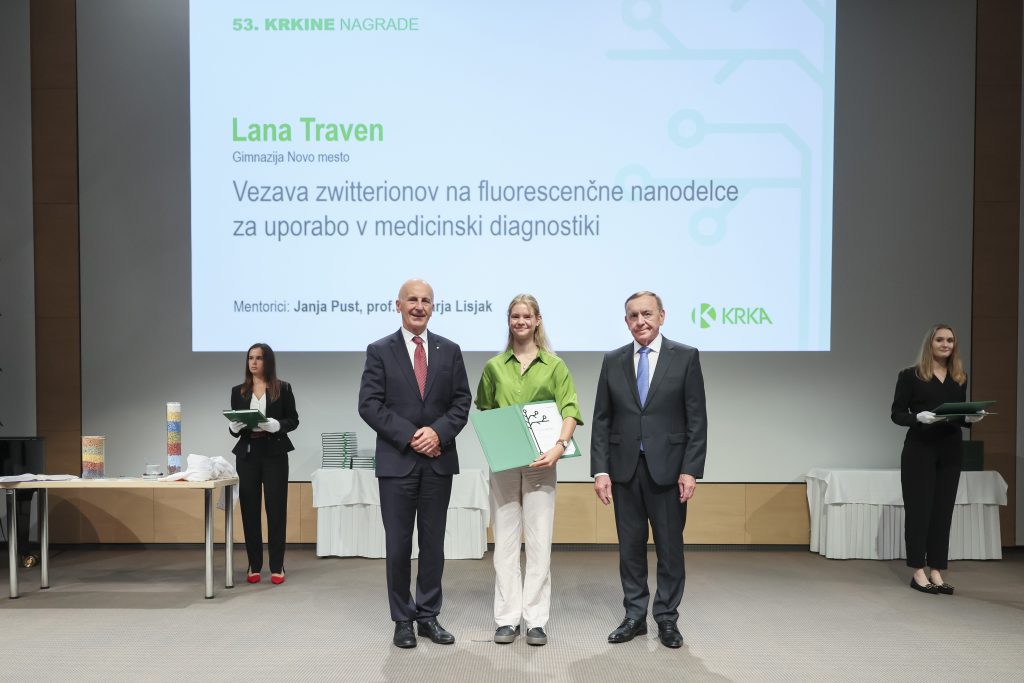 This end of summer our K8 team had a record attendance at the 29th Annual Meeting of the Slovenian Chemical Society. It took place from 13. to 15. September 2023 in Portorose.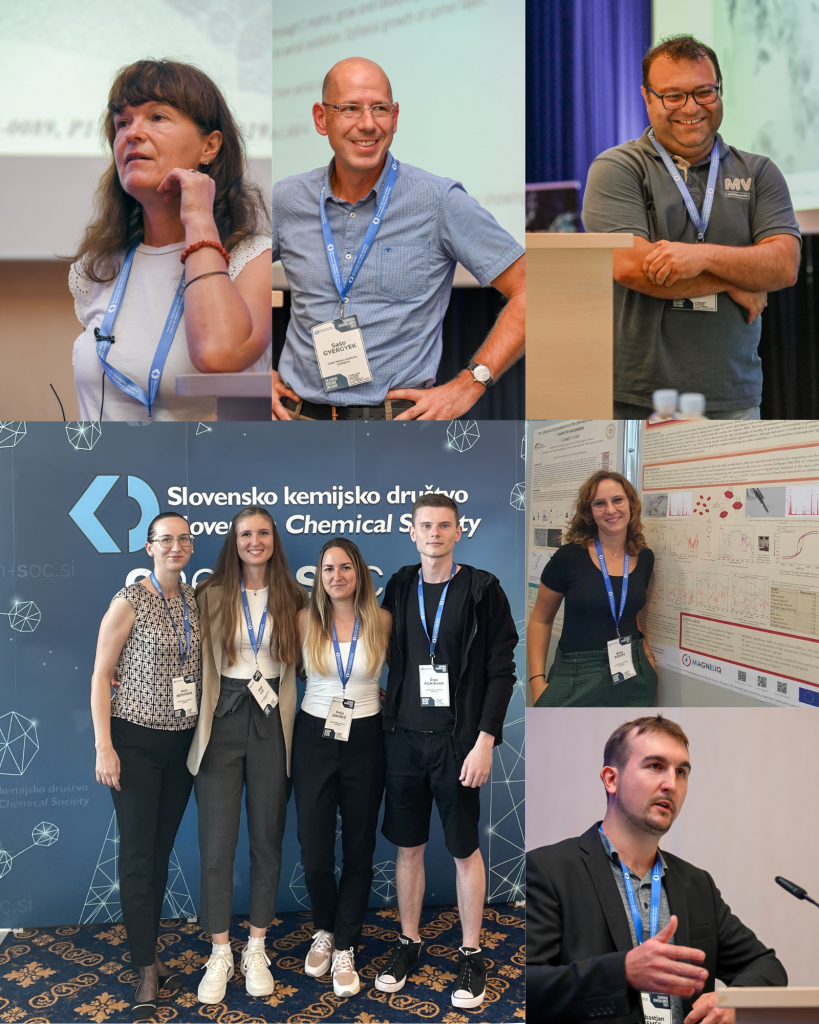 ---
Our new articles