Materials Synthesis Department focuses on advanced materials. The aim of our research is to obtain knowledge of materials chemistry for the controlled synthesis of new materials with desirable properties. Materials of interest are nanoparticles, (nano)composites, colloids, magnetic fluids, ceramics for applications in medicine, electronics, chemical technology, biotechnology, ecology, and sensorics.
---
NEWS
This end of summer our K8 team had a record attendance at the 29th Annual Meeting of the Slovenian Chemical Society. It took place from 13. to 15. September 2023 in Portorose.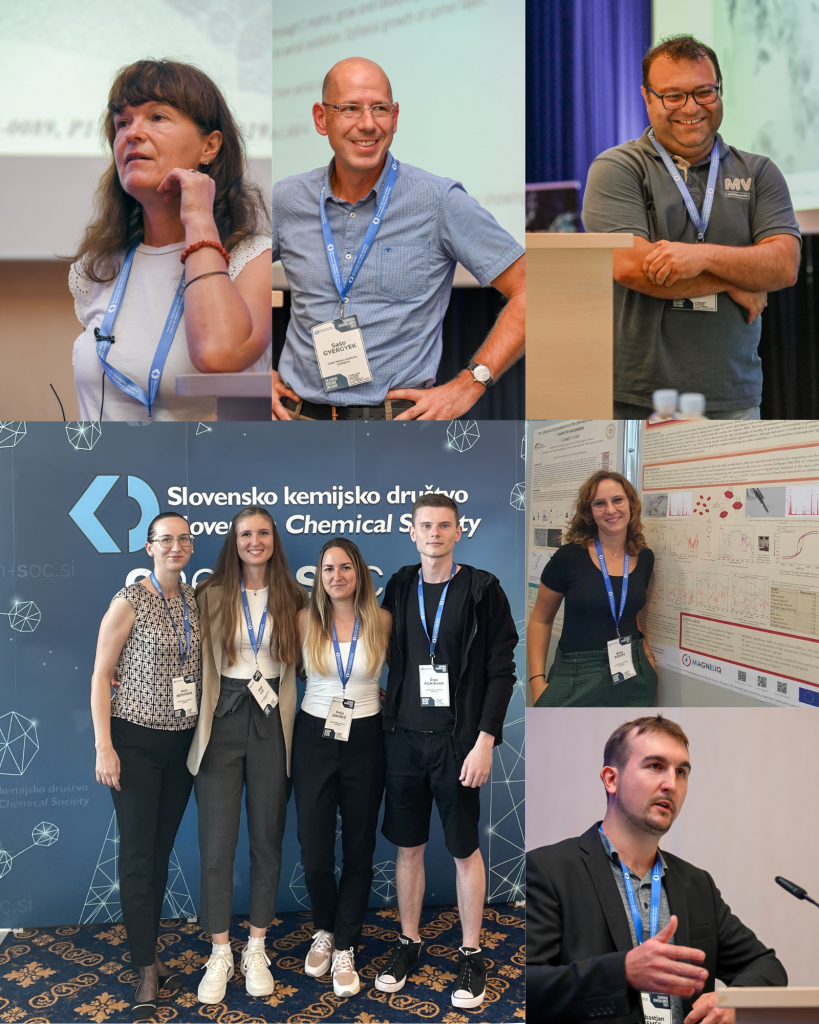 Our colleague Sebastjan Nemec successfully defended his doctoral dissertation entitled Development of anisotropic magnetic nanoparticles and their magneto-mechanical effects in biomedicine. The defence was held on the Faculty of Pharmacy University of Ljubljana on June 5th 2023.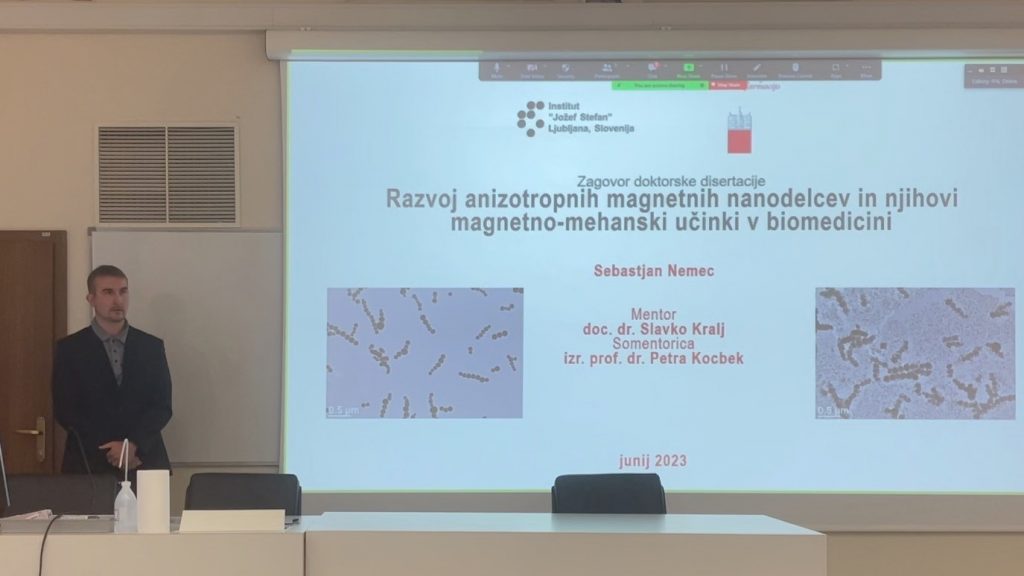 Our youngest colleagues Maja Caf and Katja Drobež attended their first conference, the 15th Jožef Stefan IPSS Conference, held in Mekinje Monastery, from 30. May to 2. June 2023.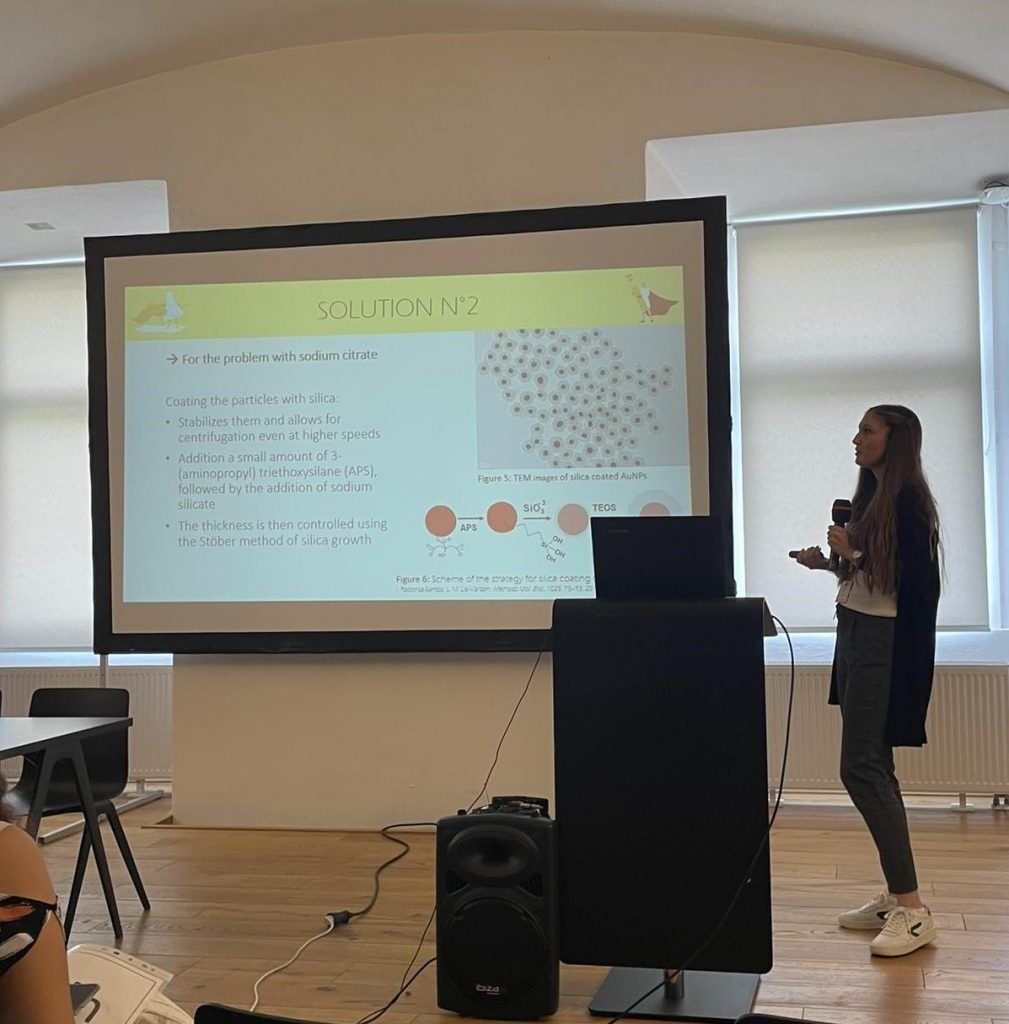 ---
Our new articles